Letter: W
CD Number: 22
Track Number: 2
Song: "We Don't Care" by West, Kanye off the album The College Dropout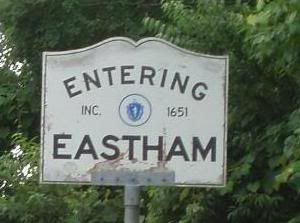 Several Young Adults Found Dead
Eastham Police, responding to an anonymous tip, found several local young adults dead in a foreclosed home early Tuesday morning. The officers are not yet revealing the names of the deceased until all their families can be contacted. However, the department would confirm that they were all from the local
Cape Cod
community and ranging in age from 22-24.
In a prepared statement Lt. Al Reins asserted, "This is a terrible tragedy for any community and will be felt even stronger in a place as small as ours. The fact that these bright young men and women did not even make it to 25 is something I will carry with me for the rest of my life."
Cause of death has not yet been confirmed but a source in the coroner's office offered that it appeared to be some kind of poisoning.
LOCAL NEWS
Eastham
Bodies Disappear, Police Baffled
In a macabre twist that only deepens Tuesday's tragedy, the bodies of the six young men and women found dead in an Eastham foreclosed home have been lost. It is unclear when or how this would have occurred, but it was discovered late Wednesday evening as the morgue prepared to perform autopsies on the bodies.
Anyone will information on this situation is urged to contact the police and report it. An unnamed reward is being offered.
The community is planning to go forward with the memorial service regardless of whether or not the bodies are discovered in time.
LOCAL NEWS
Eastham
Tragedy Turns Out to Be Hoax
The tragic death of six local young men and women has turned out to be nothing more than a hoax gone awry.
During today's memorial service, the six revealed themselves to be alive, shouting, "Okay, jokes over! Here we are!"
They were taken into custody immediately, but Todd French, the alleged planner of this hoax, had a pre-prepared statement released by his attorney. In it, he explains that it was intended as a joke on their friend, Eric Walts, a recent hire at the morgue. However, "The substance we utilized to simulate our deaths worked far too well and instead of awakening an hour or so after discovery, it took more than 24." The statement goes on to apologize for the grief caused to the community and to stress that it was never intended to gain the six any sort of attention, only to scare their friend.
The police department is not commenting at this time what, if any, charges will be filed against the group.





So, what do you think? Enjoy it? If so, feel free to follow me on Twitter (@UnGajje) for various bon mots and links directing you to the newest updates on this site as well as my other various writing gigs (
Marvel
,
Complaint of the Week at the Living Room Times
, and New Paris Press, set to debut shortly although information may be available before then
here
). If not it was not so enjoyable for you, feel free to tell me that too. And still check me out at all those things above. One of them you are bound to like more.
Feedback or questions? Offer them up here or drop me a note at the aforementioned Twitter account, tim[dot]g[dot]stevens[at]gmail[dot]com or
Facebook
.