Letter: O
CD Number: 30
Track Number: 8
Song: "Capitalism" by Oingo Boingo from Boingo Alive, Disc 2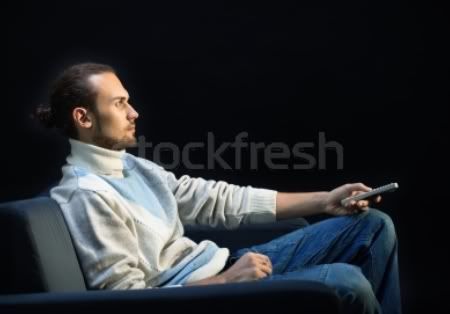 A man lounges on his couch in a dimly lit living room, remote in hand. He absentmindedly flips through the channels.
The fallout from the financial institute being pronounced insolvent continues to echo thro—
The exchange jumped up 120 points despite news on unemployment numbers remained in mired i—
—foreclosures show no signs of –
—when asked about his bonus, asserted that he deserv—
—while a new study suggests that disparity continues to gr—
He promises to continue to fight the bill as long as it includes provisions to extend unemployment ben—
—costing close to 17 million dollars and lasting just over two months, the wed—
He continues to flip through as TV continues to drone on.
Sounds brutal out there. Something's got to change, right?
Nah… everything's just fine.
Reach out and touch me at
tim.g.stevens@gmail.com
or @ungajje on the Twitter. Let me know what you love and what you hate. And please, do spread the word.